Following Jesus in Everyday Life
Sabbath Afternoon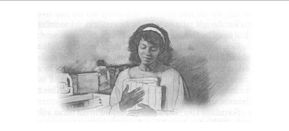 In doing this, He also created a redeemed community, a community of those who, having been saved by His death, have chosen to model His life and teachings.
The call to be part of this redeemed community is a call, not to a preferred status in life but to an absolute allegiance to the One who calls, to Christ Himself. What He says becomes the disciple's law of life. What He desires becomes the disciple's sole purpose in life. No amount of outward goodness or doctrinal perfection can take the place of total allegiance to Christ and His will.
Discipleship, which we owe exclusively to the indwelling Christ, makes certain imperative requirements. No competition and no substitute is permitted.
Study this week's lesson to prepare for Sabbath, June 6.
Flee Pharisaism
Of the more than 80 references to Pharisees in the Gospels, approximately 25 percent of them are found in Luke. Pharisees were noted for their doctrinal conservatism, as opposed to Sadducees, who were known for their liberal ideas. Pharisees were often legalists who, while professing to believe in grace, taught salvation by the keeping of the law.
---
---
For example, while tithing is a joyful acknowledgment of God's provision, it can never be a substitute for the basic demands of love and justice in human relations (vs. 42).
Meanwhile, the Pharisees honored the prophets no longer alive but worked against the living ones. Even as Jesus spoke, some were plotting to kill the Son of God. What is important is not the honoring of prophets but the heeding of their prophetic message of love, mercy, and judgment.
The last woe is a terrible one. Some who had been entrusted with the key to God's kingdom had failed in their trusteeship. Instead of using the key wisely and letting God's people come into the kingdom, they had locked them out and thrown away the key.
Fear God
---
---
---
---
Be Prepared and Watchful
---
---
Christians cannot afford to be lax or lethargic. The context of His sure return, and the unknown hour thereof, should drive us to have our robes girded and our lamps trimmed and burning. The eschatological hope must be the driving force of our life and work, our readiness and faithfulness. It is this faithfulness to do His will on earth and readiness to meet Him in peace that distinguishes between good and evil servants.
Be a Fruitful Witness
---
---
---
---
---
---
In each of these texts, and others, the dangers, the responsibilities, and the rewards of witnessing and faith are revealed. We have been charged with a solemn responsibility; but considering what we have been given, how little is really asked of us?
Be a Servant Leader
---
---
Jesus' answer is unique in the history of leadership. Pharaoh, Nebuchadnezzar, Alexander, Julius Caesar, Napoleon, and Genghis Khan all saw leadership in terms of power and authority over others. That's pretty much how the world has always worked in regard to power.
With the principles of the world so utterly opposite of what Jesus taught here, how are we to survive if we implement His principles in our own lives?
Discussion Questions:
---