Servant Leadership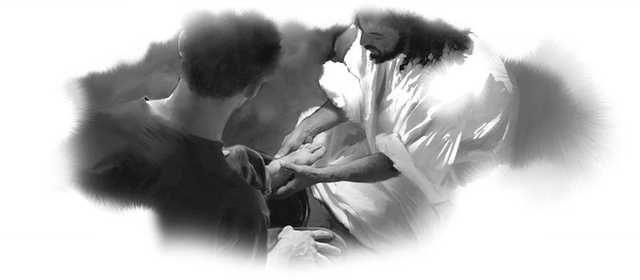 Sabbath Afternoon
Studies of growing churches almost always highlight the importance of effective leadership. This leadership takes its vision from God and His Word and provides opportunity for everybody in the congregation to exercise their own spiritual gifts in pursuit of the gospel commission.
But church leadership is highly challenging. Volunteers, who often give of their time even though they already are busy, largely run churches. Members can "vote with their feet" by ceasing to attend if something happens that they cannot support. Furthermore, an effective Christian leader also must be deeply spiritual. And we shouldn't forget that Peter is writing to churches that are experiencing persecution. The church leader is particularly vulnerable at such times. Who, then, is equipped for this task?
Study this week's lesson to prepare for Sabbath, May 13.
Elders in the Early Church
---
A large group of people becoming believers and joining the church is a great blessing from God. Yet, as the experience of the earliest Christians illustrates, rapid growth can bring problems.
The issue that brought this weakness in organizational structure to a head was a complaint of discrimination. The Greek-speaking group complained that its widows were neglected in the daily distribution of food. As a response, a group of people, the deacons, were especially appointed to assist the 12 apostles with the management of the church's resources.
What are ways that you can learn to work better with the leaders in your local church, even when you don't always agree on things?
The Elders
---
Peter begins his instructions to elders by observing that he himself is a fellow elder. He then notes two things about himself: he is a witness of the suffering of Christ, and he is expecting to share in the glory to be revealed. In saying this, Peter highlights the first characteristic that should be found within an elder: an elder should understand the importance of what Christ has suffered in our behalf and what great hope He offers us.
Peter likens the role of an elder to a shepherd tending the flock of God. His comparing a church to sheep suggests that, like sheep, members can sometimes go off on their own. Thus, they need the shepherd to guide them back to the group and to help them work in harmony with it. The elder also should function as a humble example of how a Christian needs to act.
---
An important role of Christian leadership is to work with the people in the church as patiently as shepherds must work with their sheep. Elders must gently bring them together for worship and for sharing the message of Jesus with those who need to know Him and the salvation found in Him.
Peter also observes that elders should exercise oversight willingly and not under compulsion. It is not always easy to find people willing to take on the challenges of leading out in the church. This is particularly evident around nominating committee time. For a church to function well, there are a number of distinct roles that need to be filled. There are reasons that many people are reluctant to take on leadership roles. Some of these roles require a considerable investment of time, and people suitable for such roles already might have many commitments. Others may feel that they are not prepared well enough to take on the role. But Peter's word is that if asked, we should willingly take on leadership if it is at all possible.
Servant Leadership
---
Thus, Peter is calling church leaders to the same ideal: the surrender and self-denial seen in Jesus must be revealed in them, as well.
Clothed With Humility
---
Christians, even Christian leaders, are aware that they are sinners saved by God's grace. In this most important sense, then, we are all equals, and before the Cross we should all be humbled. And this humility must be revealed in our relationship with others, especially those over whom we have charge. Sure, anyone could be humble before God, the Creator of the heavens and the earth. Also, it's relatively easy to be humble before those who are above us, who have power over us, and who are "higher" in status than we are. The true test comes when we reveal humility toward those who are "under" us, who have no power over us. That's the kind of humility Peter is talking about here.
What is it about the Cross and what it represents that should always help keep us humble?
Like a Roaring Lion
As we have seen already, Peter wrote against the backdrop of persecution. The great-controversy theme wasn't just abstract theology to his readers; they were experiencing it in a way that many of us have not, at least for now.
---
---
How can we learn to hold on in faith, enduring to the end, regardless of what comes our way?
"In consenting to become man, Christ manifested a humility that is the marvel of the heavenly intelligences. The act of consenting to be a man would be no humiliation were it not for the fact of Christ's exalted pre-existence. We must open our understanding to realize that Christ laid aside His royal robe, His kingly crown, His high command, and clothed His divinity with humanity, that He might meet man where he was, and bring to the human family moral power to become the sons and daughters of God.
Discussion Questions:
---