Sabbath School Lesson Begins
The Book of Luke
Jesus, the Holy Spirit, and Prayer
Sabbath Afternoon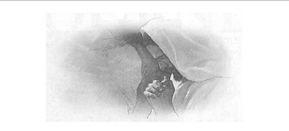 If Jesus saw the need for prayer, how much more must we need it?
Study this week's lesson to prepare for Sabbath, May 16.
Jesus and the Holy Spirit
---
What are concrete, practical ways we can open ourselves to the leading of the Holy Spirit? That is, how can we be careful that our choices are not in any way hardening us to His voice?
The Prayer Life of Jesus
Among the many times that Jesus prayed, some are recorded only in Luke. Note the following incidents that show Jesus in prayer during great moments in His life.
What do these examples tell you about your own prayer life?
The Model Prayer: Part 1
---
---
Do you know the Lord, or just about Him? In what ways can your prayer life draw you closer to Him?
The Model Prayer: Part 2
---
More Lessons on Prayer
---
---
The Pharisee expected God to endorse him on the basis of what he had done, his works of righteousness. The publican threw himself at God's mercy and pleaded for acceptance on the basis of God's grace. God's acceptance comes to us not on the basis of who or what we are but through His grace alone. Only those who are penitent, humble, and broken in spirit can receive that grace.
People who have not known the Lord tend to compare themselves to those who are, supposedly, worse than they are, all in order to convince themselves that they are not so bad. Why is that such a spiritual deception? What does it matter if others are worse than we are?
Discussion Questions:
---